Initiatives
How to increase the investment readiness of Swedish social enterprises
29.10.2015
LSV is actively working on strengthening the field of social innovation in Sweden. During our first year, LSV has focused on initiatives driven by entrepreneurs. In this field note, we discuss and compare internationally the maturity of these Swedish "grass root initiatives", We then review what the Swedish field of social innovation can do to empower these initiatives and increase the chances for success in terms of sustainability and scalability.
There are many  impressive initiatives, yet few meet all investment criteria employed by LSV
From its inception, LSV has built data on the quality of the grass roots sector. Based on about 200 applications received and analyzed, we can see that:
Nevertheless, many initiatives have a hard time in meeting individual investment criteria, in particular that of scalability: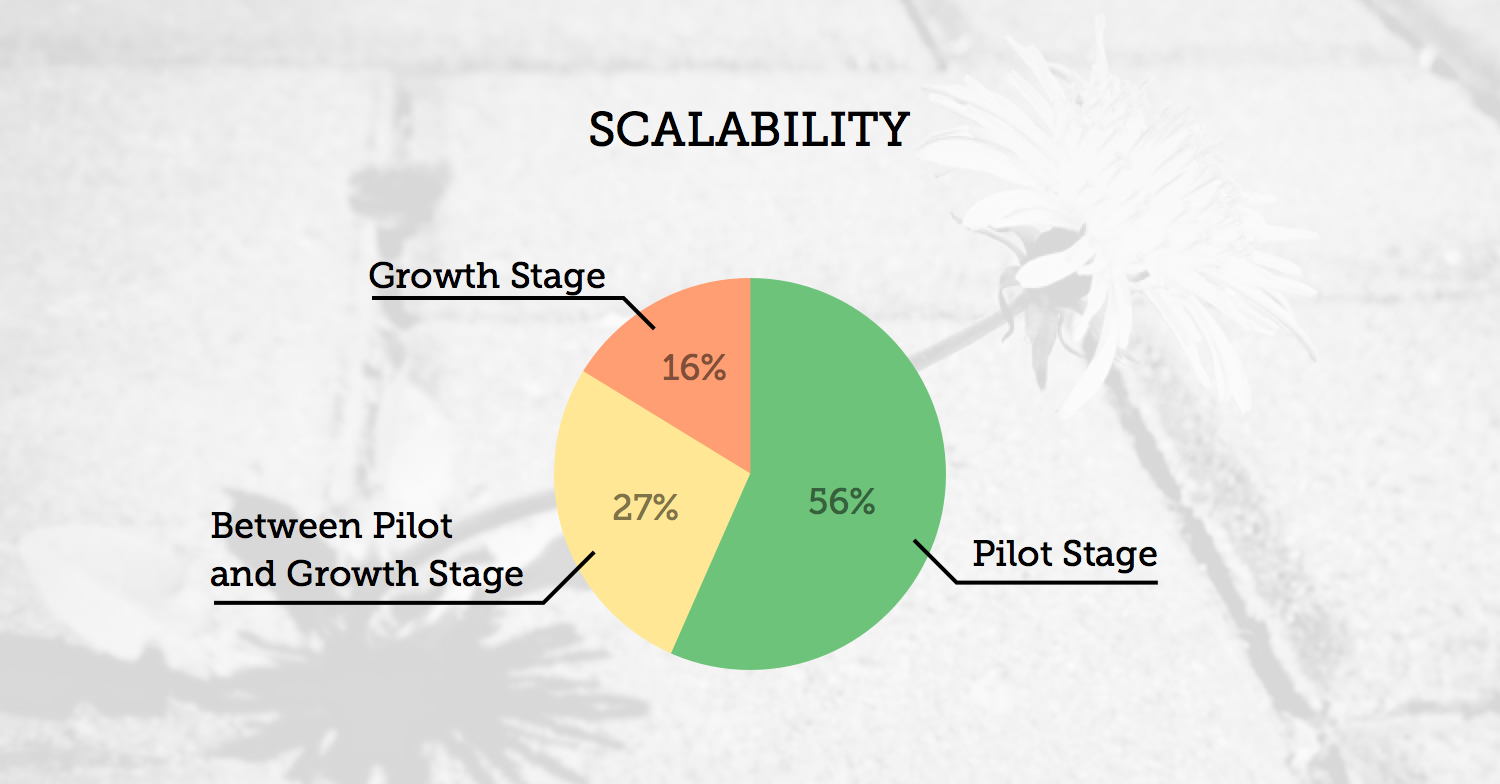 56% of the initiatives are in the earliest stage, pilot state – the initiative is immature and cannot validate the credibility of the model through documented experience or validation by the target group
27% of the initiatives are somewhere between the pilot and growth stage – the initiatives have valuable experience yet have not yet landed in a clear, believable and scalable model
Only 16% of the initiatives are ready for growth – they have a clear model that is proven to be effective and is well received amongst target group clients, with a credible business model towards customers
Are LSVs demands on the grass root initiatives too high?
The investment criteria of LSV are demanding, they are however based on international best practice. The applications to date result an expected investment frequency of about 1 investment per 100 applications (0,8%). This may seem like discouraging but actually echoes the experience of European impact investors.
During the summer, LSV analyzed 140 initiatives in other welfare states (mostly Europe), each having attracted support from one of 45 social impact investors. Out of these, a full 60% fulfill all LSV investment criteria. This is clear evidence that high quality mature initiatives are possible, we just haven't seen them in Sweden yet. There are a few examples however. One is Järvaskolan, a private model for schooling in areas characterized by socioeconomic exclusion. Another example is Sweden's first social supermarket, based on the pioneering SOMA model from Austria and initiated in partnership between Stockholms Stadsmission and AxFood (only available in Swedish).
How do initiatives overcome obstacles of meeting professional investment criteria?
Through fall 2015 and spring 2016 , Leksell Social Ventures will continue in discussing our experiences of grass root initiatives, their challenges and their potential. Together with our social innovation sector colleagues, we hope to create transparency and guidance regarding the development of sustainable, scalable and effective models for social innovation.
Follow LSV's journey in finding solutions to our most pressing societal problems, with the aim of creating a better Sweden.